Little paradise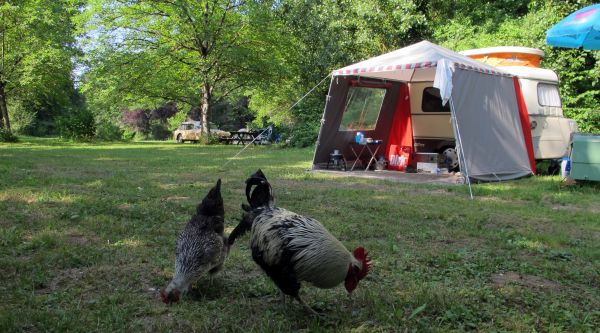 Camping La Diège is a magical spot in the midst of the authentic campagne, where the air is pure and the landscape untouched by time.
Idyllic alongside La Diège 50 places with the possibility to seek shade or sun. The Lush green provides anyones privacy.
At your service...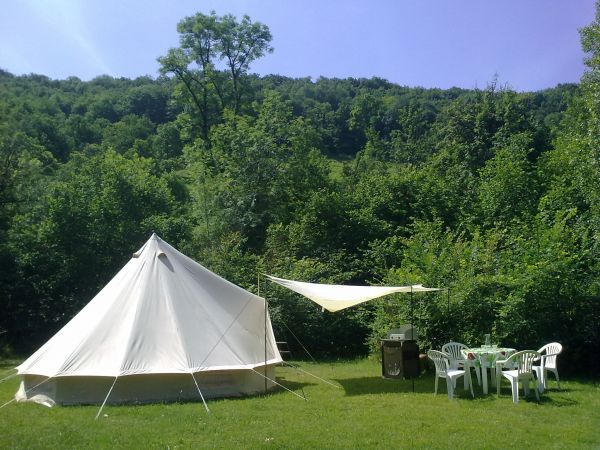 For those who want to make the most of their  vacation time and still love to camp, we offer the possibility to rent a fully equipped tent or caravan

These tents and caravans are placed spaciously on the estate and are equipped with a complete inventory.

Experience the outdoors relaxed, without worrying about equipment or how to set up the tent!
Building a little fire..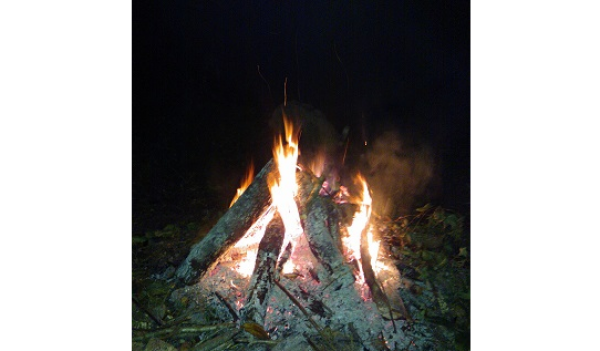 A campfire for everyone to enjoy is a regular event. You're all welcome to sit with us after a wonderful day in the countryside!

Childrens paradise!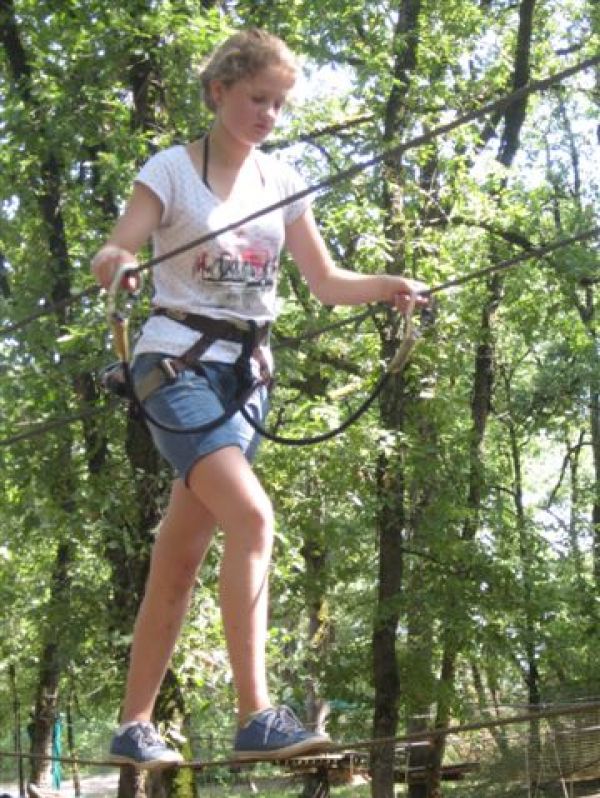 For children, the campsite is a true paradise with a lot of space to enjoy themselves outside all day.

At the campsite, there are various animals and children can often help to take care of them. There is always enough wood to build a little cabin and enough time to play hide and seek in the bushes. Spontaneous activities are regularly organized for the children.

In the river, they can play endlessly or fish for trout and crayfish.