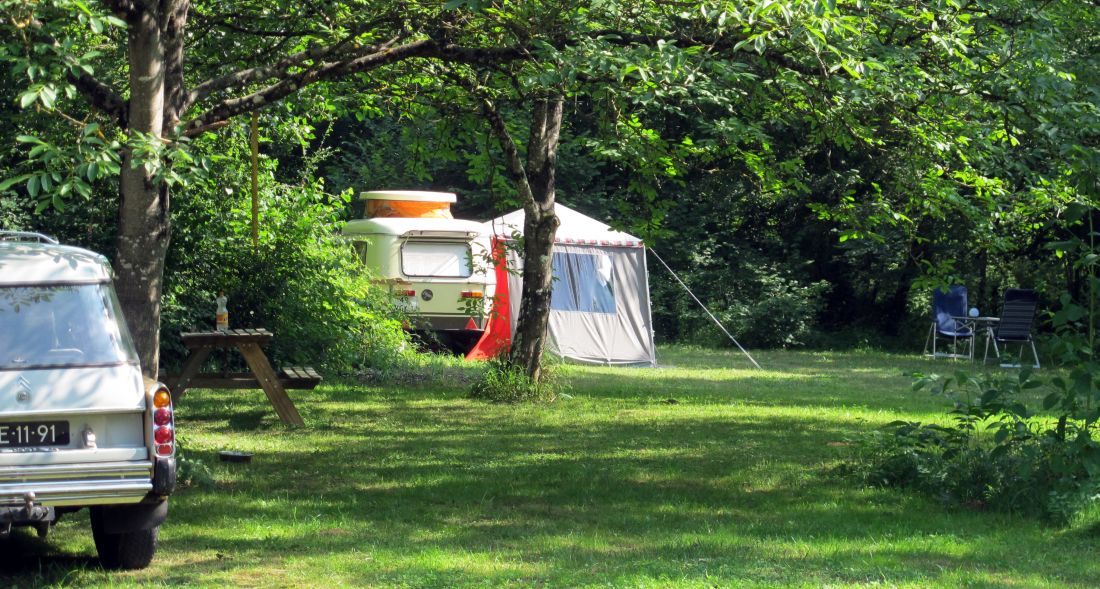 Looking for a great campsite in the Aveyron, Midi Pyrenees?
Tranquillity, space and freedom... Bienvenue!
Camping la Diège and Le Moulin de l' Aymerie our ancient watermill, are  situated "en pleine nature" in the Aveyron. You will find our 7 hectare estate in the valley of the river la Diège.

We are very proud to invite you on a nostalgic trip to our small campsite "La Diège" or in our authentic cottage "the little Backery" on the estate.

50 spacious places are awaiting you. Something for everyone: shade between or among the walnut trees, on the open field in the sun, alongside the river or near the facilities.
Do you wish to travel without a tent, you can hire one of our fully equipped tents for 2-5 people with a small extra tent for children.
We also have two fully equipped 2 person caravans for rent, also with a small extra tent for children.


Where peace and space lets everyone relax and gives opportunity to dream. On a beautiful green trail or just casually sitting down at a campfire. Where children can really play, surroudded by animals, build dams in the river, catch little lobsters and exciting places everywhere to make huts.

See you in the Aveyron!

Caspar, José, Sterre and Thorsten Hartgring
Nature, lovely villages and mountains..
If you've never been in the Midi-Pyrenees, it's really a must. It's one of the most beautiful places on earth, and when they say "live like a God in France", then surely that region is still meant by that! You will find medievel castles, towns, markets, caves, forests, mountains and a lot  more. Do you know the highest bridge in the world is just around the corner?


A lot to see and experience, but above all: relaxed!