Dining alongside the river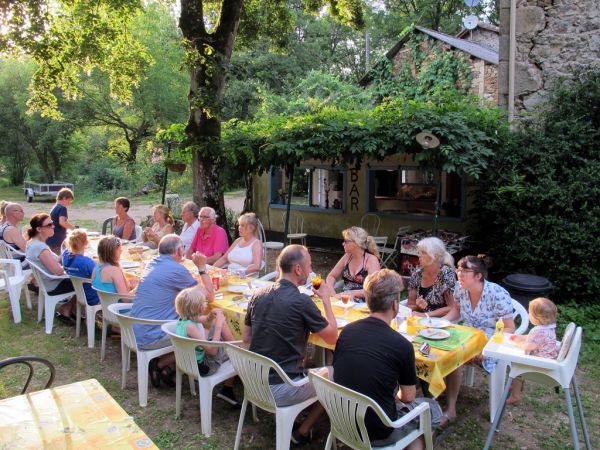 In the old mill you will find the receptionarea  and a little bar with terrace alongside the river la Diège. Here you can order a drink or a variety of snacks.

At 5 pm you can participate in a little game of "jeu de boules" while enjoying an apéro.

Twice a week you can subscribe to our table the Hôtes and every friday you can order a fresh pizza from Fournil the Mitou, that we will serve you on our terrace. Sunday's there is a barbecue evening in which you can participate.
Fresh every day!
A treat every day again is your fresh croissant! In the evening you can specify in the bar what you want from the local backery boulanger Cabrit the next day. From half past eight we have fresh coffee in the  bar and you can just pick up your croissants and bread. We've also fresh biologic eggs from our own chickens for sale here.
Facilities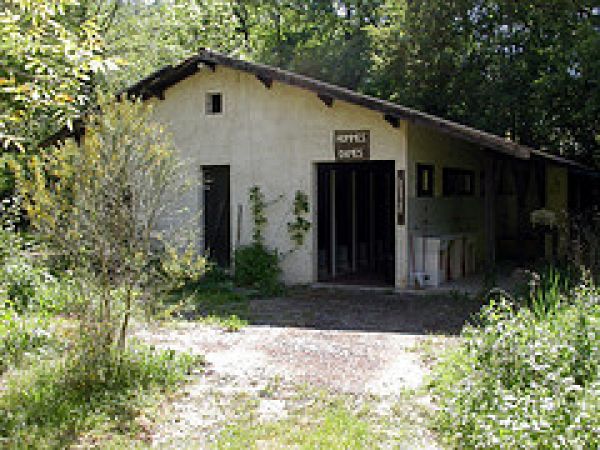 The campsite is equipped with a toilet block with separate ladies and gents toilets, sinks and showers. A separate laundry and scullery. Of course there is also a toilet and shower for the disabled.

On the grounds are several outlets for the use of electricity. There are also several water points.

For a small fee we offer the opportunity clean the laundry. The sun will dry it for you!